Each of us has a list of places, cities, and mountain passes that they want to visit one day. Usually, this is known as a "travel bucket list". The other day, I sat on the sofa, twiddling my thumbs and looking at mine when I started to wonder if I'd be able to fill the whole Latin alphabet with places that I'd like to visit.
Last month I found a
bunch of destinations that covered F to J
, so this month it is time to find great places, mountain passes, and cities that cover K to O:
K: Kreuzbergsattel/pass
This wouldn't be part of my Travel ABC if it wouldn't include at least one mountain pass. So let's get right into it with the Kreuzberg. In fact, there are two of those and both are accessible by car.
The Kreuzbergsattel is a 1,074 meter high mountain pass which is part of the Gailtal Alps in Austria near the boarder to Italy. It enjoys a lot of popularity among motorcyclist.
Meanwhile, the Kreuzbergpass is situated not too far away in South Tyrol and makes the Sattle look small in comparison because it peaks at about 1,636 meters.
Both are near each other and offer astonish views while you cruise along with your trustworthy car or motorbike. To my ears, this sounds like the beginning of a road trip.
L: Le Mans
... or to be more specific the 24 Hours of Le Mans - it is THE temple to worship motorsport in. It does not matter if you are usually a Super GT,
F1
, NASCAR, Formula E or IndyCar fan, Le Mans is for every motorsport enthusiast.
La Sarthe* is the proving ground for drivers and their machines - it consists of racing asphalt and bits of public roads, it still has unforgiving corner with limited run-off areas. Make a mistake and you are going to be punished for it.
As a viewer you through all human emotions in one day, and by the end of it you are too sleep-deprived to work it out. As your local endurance hoe, I want to go there. So far
the plan is all set for 2019,
I already made an important phone call to France to get the tickets, and I have every finger crossed that it is going to work out. I just need brush up on my French.
M: Monaco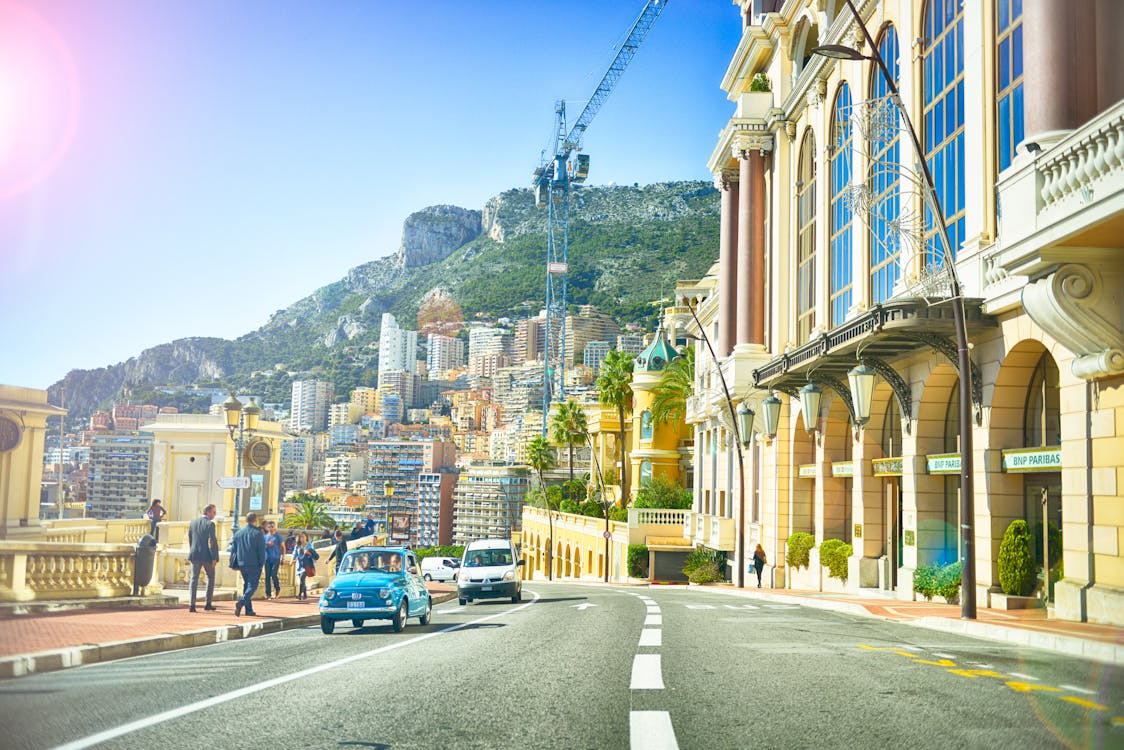 While it is true that Monaco entered my mind because of Formula 1, it is not the Formula 1 grand prix that I would want to visit. I imagine it to be hyper expensive and, if I am very honest, a bit boring to watch as ... it is the most boring grand prix on the calender.
It does not take motorsport to make you realize that Monaco is a beautiful place. The historic city is quite beautiful. A tourist attraction that surprised me, is a Japanese Garden, and if anyone has ever heard me talk about Frankfurt, they know that I still have wet dreams about their garden.
Furthermore, there is a beach, on which you can lounge and feel rich for as long as you please. At least until you remember your actual wage and suppress the shiver that runs down your spine.
N: New Zealand
For someone who would rather die than fly, this might be the most ambitious goal. After all when I pick a place on the Eurasian continent, I can - in theory - always drive there. It should be possible to get a car from Austria all the way to Vietnam. Not so with New Zealand. One has to fly.
And yet, the country lures me, with its pretty beaches, the tempting back roads, and sheep. Furthermore, the Southern Alps are in New Zealand, thus, a part of the country is pure alpine road feelings. How could I not be drawn to there?
O: Oslo
Oslo is named as one of the top ten cities by Lonely Planet. I can see why, it unifies culture, modern architecture alongside classical buildings. Furthermore, I feel like Oslo is one of the cites that you have to visit at least once in your life as a European.
*A/N: not my cat, the circuit



Travel ABC Index